Tunisia: informal economy: How to fix it?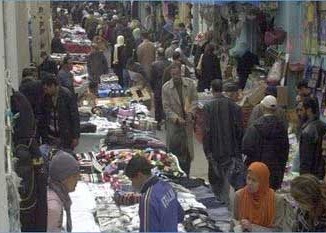 For decades, the informal economy has been a controversial phenomenon, sparking many thoughts, writings and programs. If some speak out in favor of this economy recalling its capacity in matters of employment, control of prices that are affordable and the social role it plays, others call for combating this sector, and base their arguments on unfair competition with the organized sector, the resultant loss of revenue for the state, consumer safety and the lack of visibility in terms of investment and trade.
It is in this context that UTICA and the Peruvian Institute for Liberty and Democracy, chaired by Professor Hernando De Soto, famous economist and consultant in more than 30 countries, organized a panel discussion on the basis of a study carried out by this organization.
This Conference will be brightened by the presence, for the first time in Tunisia, of Norman Pearlstine, President of Bloomberg, the first media group in the world, and will be closed by Tunisian Prime Minister Hamadi Jebali.
The study estimated that the informal economy may have a real chance to become an axis of development under certain conditions and that its operators can represent effective partners of the economy as a whole.
According to Hernando De Soto, a specialist in the informal economy, and guest of honor of the conference, scheduled for December 15, 2012, "the informal phenomenon is much more economic than cultural." Many developing countries consider the informal economy a natural phenomenon in society, but I do not think this is true." Still according to him, the informal sector responds to paradoxical conditions in so far as it facilitates the activity of businesses or stops it.
In this context, Hernando De Soto called on Tunisians to look closely at customs and report on the existence of firms at different social levels. According to him, taking advantage of change requires addressing and organizing this market which involves a significant segment of the Tunisian population.
Losses suffered by the informal whose possessions, which are neither differentiated nor protected by the right to property, may be confiscated by those who are powerful enough to ignore their informal rights and prevent their access to legal rights.
The informal economy accounts for 30% of GDP in Tunisia
According to the Finance lexicon, the term informal economy refers to all economic activities of workers and businesses that are not covered under the law or practice by formal arrangements. The informal economy is opposed to the formal and modern economy which accounts now for most of the production of goods and services in economically developed countries.
The informal economy in Tunisia accounts for 30% of GDP, according to a study by the International Monetary Fund (IMF). This rate is the same in Lebanon, 26% in Jordan, 34% in Egypt and Syria, and 44% in Morocco. The IMF attributed the importance of the informal economy to three main factors: regulations imposed on the labor market, weak state institutions and high taxes.
For Tunisia, the rigid regulation of the labor market contributes by 15%. This rate increases to 37% for Lebanon and Egypt, 29% in Morocco and Syria, while it is 20% in Jordan.
However, taxes contribute by about 37% to the informal economy in Tunisia and Morocco as well. They are less significant in Jordan (29%), Syria (18%) as well as in Egypt and Lebanon (12%).
It should be noted that that the informal economy is defined as the part of an economy that is not subject to taxes and that is not controlled by state institutions or included in the calculation of GDP.